Raindrop Earrings by Sika - Bordeaux Small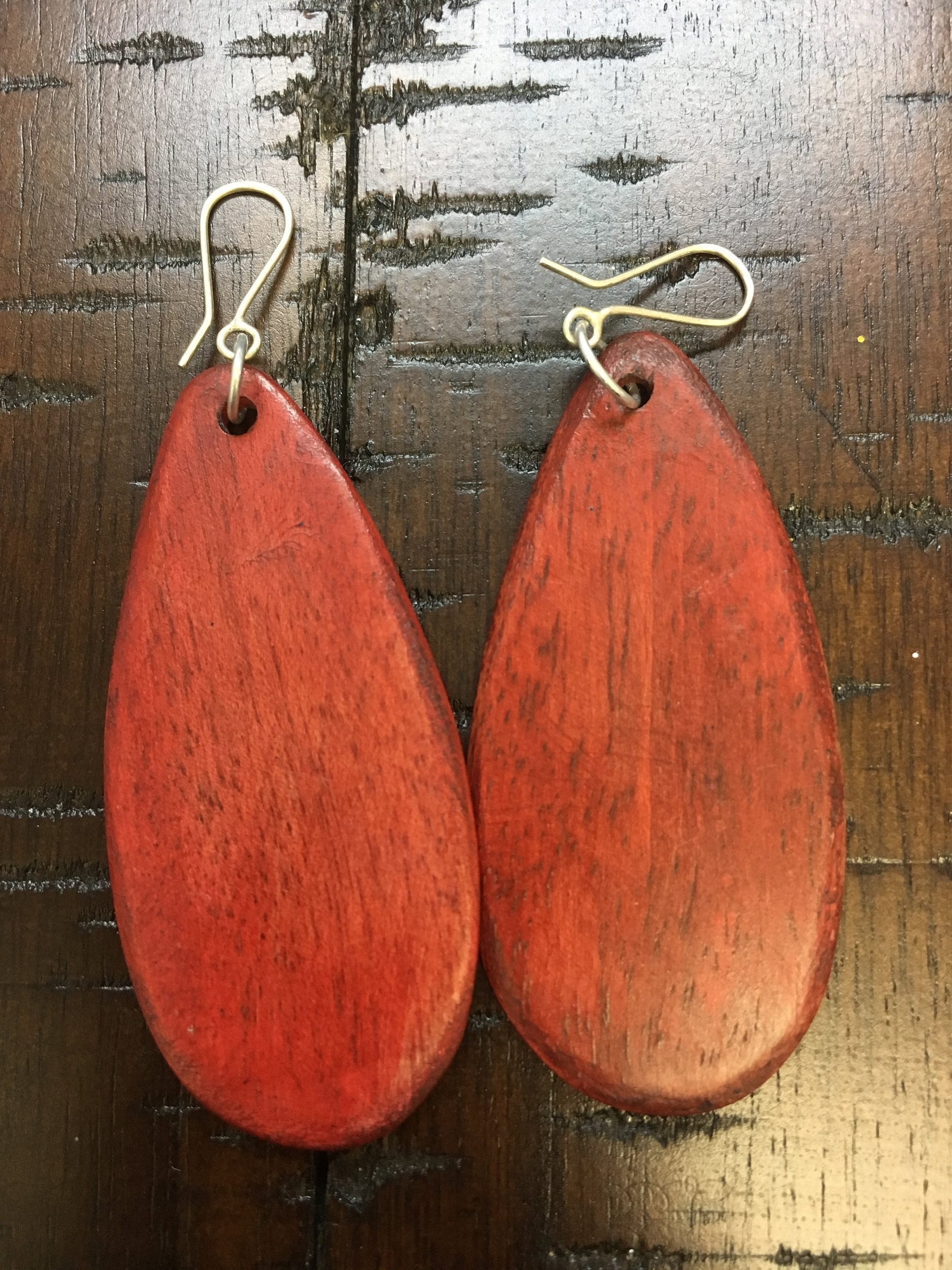 Raindrop Earrings by Sika - Bordeaux Small
Back by popular demand - Raindrop Earrings by Sika! Sika is a talented artist who has exhibited across Benin. As a painter, she is adept at creating pigments using natural elements found in West Africa. This year she created a few new colors for our raindrop earrings.
These earrings are handmade from ebony wood and then dyed a beautiful bordeaux color. They measure just over 2 inches long and 1 inch wide at the base. The silver fishhook earwires are handmade in Benin by a member of the Deaf community.
100% of the profits from the sale of these earrings are going to be used to print storybooks in local languages (Fongbe, Goun, Yoruba) for great kids in Sika's community through the TS Education Fund.
sold out
Last year we asked Sika da Silveira if she could make us some earrings shaped like the raindrops that fall in the rainy season in Benin, West Africa. Boy, did she come through. She made each pair by hand in her Cotonou studio.